Laminine Lamiderm and Omnia Price
Laminine OMNIA is a special organic protein capsule that helps boost collagen. It also helps to keep you looking young and vibrant by maintaining and repairing aging telomere in the deep cellular matrix.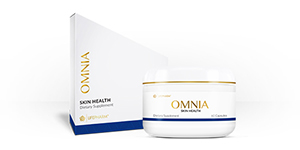 OMNIA (60-count) Bottle
– 1 OMNIA (60-count) bottle
Price $99.00 USD
Skin Cell Regeneration Beauty Pack (Recommended)
– 1 OMNIA (60-count) bottle
– 1 LAMIDERM APEX (15 mL) bottle
Price $180.00
AUTHORIZED DISTIRBUTOR
How to buy
Laminine and Lifepharm products.